Employers have very apparent opinions on what they want to change about the Affordable Care Act.
Read the full article at: ushealthnews.mercer.com
"Employers have made their opinion about the excise tax clear. There is another Affordable Care Act (ACA) provision, however, that irks them nearly as much: the employer mandate. In our recent survey of 644 employers, we asked employers what changes they would like to see made to the ACA. Repealing the excise tax was first, with 85% in favor, but repealing the employer mandate was second, favored by 70%. It's not that employers don't want to offer coverage; it's that proving they offer coverage is so much work."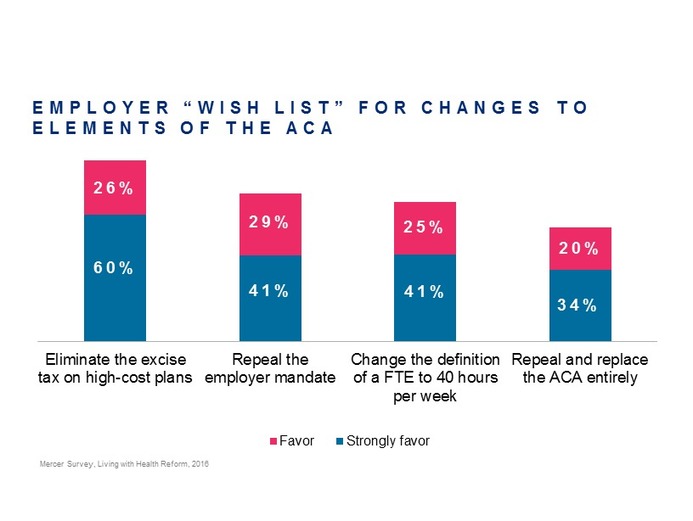 Employers also want to eliminate the excise tax on high cost plans, change the definition of a full time employee to those who work 40 hours per week, and even repeal and replace the Affordable Care Act entirely.
Having trouble with the employer mandate?
Download our whitepaper to make it a little easier: